The property of Palazzo Confalone is Casa Vinicola Ettore Sammarco, since more than half a century producer of wines
from grapes harvested in the terraced vineyards of the Amalfi Coast.
The winery is run by Sammarco's family, Ettore was the founder and he made over the years wines of extraordinary richness and gustatory envelopment, together with his three sons in a unique project of life.
The entrepreneurial experience and the passion, respecting the character of the territory, gave birth to wines of high quality profile, DOC Costa d'Amalfi, reviewed and reported on the most authoritative Wine Guides.
Book a Wine Tasting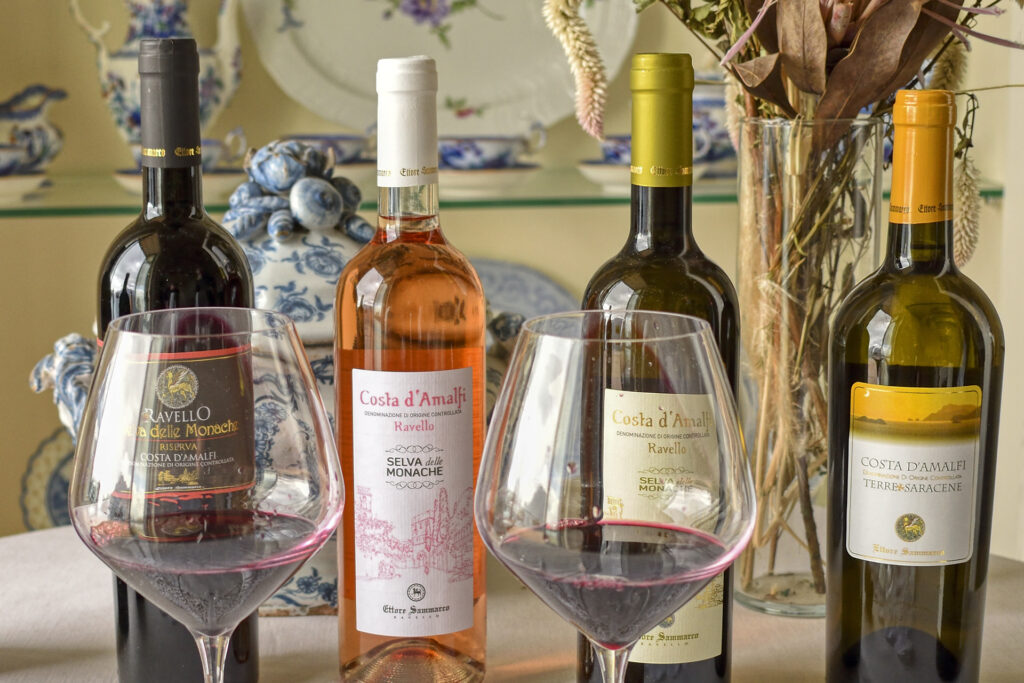 Enjoy a unique wine and food experience, tasting wines of true personality accompanied by platters of cheeses, cold cuts and delicacies created by our Chef, in an exclusive location with a breathtaking view of the Amalfi Coast.
RESERVATION REQUIRED
CALL 089.857244
SEND AN EMAIL TO info@palazzoconfalone.it
Discover the white wines Terre Saracene, Ravello Selva delle Monache, Vigna Grottapiana,
Terre Saracene Red wines, Ravello Selva delle Monache, Riserva,
Terre Saracene Rosato, Selva delle Monache,
Falanghina Campania Frizzante Zirò,
The IGT Colli di Salerno Piedirosso,
The collection of classic method sparkling wine Costa d'Amalfi Petit Blanc
are the flagship of the winery,
all branded as Denominazione D'Origine Controllata
Amalfi Coast.